Calculating overtime costs is an essential part of the quoting process, especially for companies in the United States that need to follow specific overtime regulations according to the state they're in.
With lots of variables and strict guidelines for overtime, Arik Perelman, founder and CEO of Gear Connection spent hours of his time calculating overtime costs by hand for years. He needed to find a way to do this more efficiently.
The challenge
Manually calculating multiple variations of overtime costs was a real challenge for Arik because he works with a team of up to 100 freelancers. Even though the basic arithmetic methods he used to estimate costs eventually became faster, it still took him a considerable amount of time that could have been spent on more meaningful tasks.
"Anytime you have a human factor involved, there's room for error." - Arik Perelman, Founder and CEO of Gear Connection.
Gear Connection deals with an impressive 250+ events per year and uses Rentman to manage all of its processes. One of the processes, in particular, has everything to do with managing and paying crew members.
About Gear Connection
Gear Connection, an AV & Lighting Production company, based in southern California, has been a Rentman user since 2020. Arik describes it as "a production company that deals with corporate, institutional, and pure entertainment events."
According to Arik, southern California is the place to be in the event industry. He describes it as ''the epicenter of production'', with the highest concentration of production companies per capita in the world.
Eliminating mistakes to maintain profitability and efficiency
The event industry is dynamic, and working overtime is part of the course. Many things can go wrong or take more time than expected, which is why "90% of the time crew members exceed the 8 hours of work".
One of the biggest challenges for Gear Connection was to make sure that the quotes and invoices they send to customers are the same. While Arik did a good job of estimating costs upfront, being plus or minus 30 minutes off was not unusual.
Doing this for more than 250 projects per year and with teams of up to 100 freelancers, mistakes had to be as few as possible to maintain profitability and efficiency.
Arik also insisted that the client should not pay for their mistakes down the line, which is why eliminating them from their calculations was a top priority.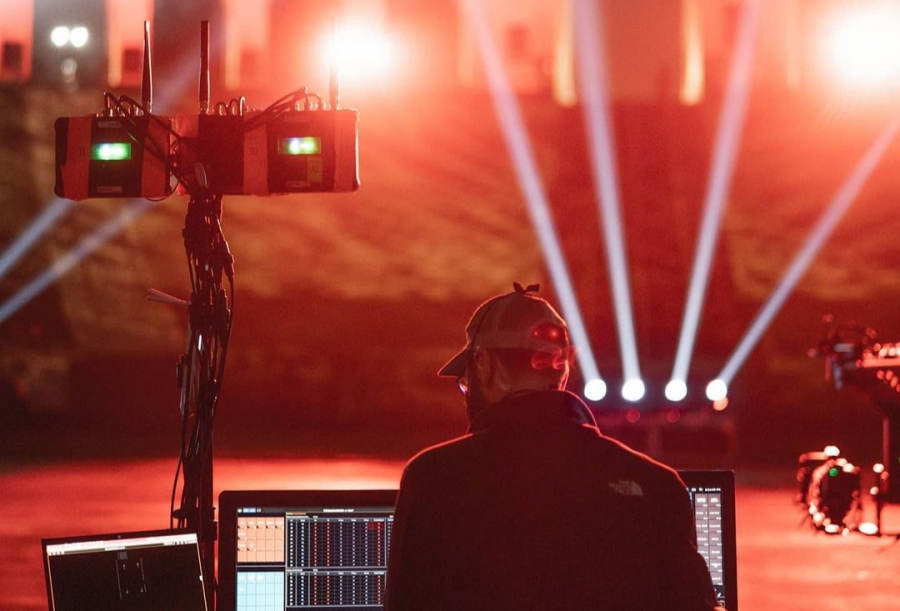 A solution to automate overtime calculations and keep business profitable
Gear Connection was one of the companies interested in a feature that could solve their calculation challenges—especially Arik, who provided feedback and suggestions on how this feature should work.
To solve these challenges, Rentman introduced Custom Pay Rates, a new feature that would help Arik automate his overtime calculations and keep his company profitable.
Now, instead of manually calculating the differences between how much he should pay an A1 audio technician compared to an A2 technician for overtime, Rentman does this automatically for him.
Arik was happy with the results, confirming that "the feature is exactly what he's been asking, and with Custom Pay Rates, we can save as much as 20 to 30 minutes per quote."
With so many projects per year, Custom Pay Rates can save them hours, if not days, spent manually calculating costs. Gear Connection now considers Custom Pay Rates an essential part of their planning process.
The bottom line
Rentman provided a solution that helped Gear Connection to:
Automate their overtime calculations;
Save time during the quoting process;
Keep an overview of the profitability of their projects.
Would you like to experience how Rentman can help you manage your overtime more efficiently? Start your free 30-day trial today!