Our new interface makes working in Rentman faster and easier for everyone.
For many of you, Rentman plays a central role in managing your event rentals and productions on a daily basis. Because of that, it needs to ensure that you can work efficiently while still keeping a good overview of what's going on.
The renewed interface is designed to improve your Rentman experience and to help you work in a more organized, faster, and friendlier environment. It's the same Rentman you're used to but easier to work in. In addition to a fresher look, we also added new functionalities and improved existing features.
We're excited to share it with you. Read on to discover what's new and how you can start working with it. 
Getting started with the new interface
In Rentman you now find a big blue button on the top right that takes you to the new Rentman interface. You can switch back at any time by selecting the option in the menu under your user name.
You'll notice that most of your workflows will still work and feel the same. Some parts have been changed and new features added. Below you can take a tour of the new interface if you want to know about all the things we've improved and how to work with them.
We've also updated our Support Center – you can now find all the answers to any questions you might have about the new interface workflows.
A reorganized Rentman
Ever since the current version of Rentman was launched, we have introduced many new features. All of these need a place – whether it's a new button, a menu item, or a module. Due to these additions, some screens became crowded with options over time. With your feedback, we went back to the drawing board to see how we could make Rentman smarter and more understandable.
We got rid of things that did not have to be there (like two different options for selecting items) and added more instructions where they are needed.
When you're working, you don't want to be distracted by information that is not relevant to your task. We worked on hiding some elements so that it is easier to see information when you actually need it. You'll notice some options will now only show when you select items or hover over them.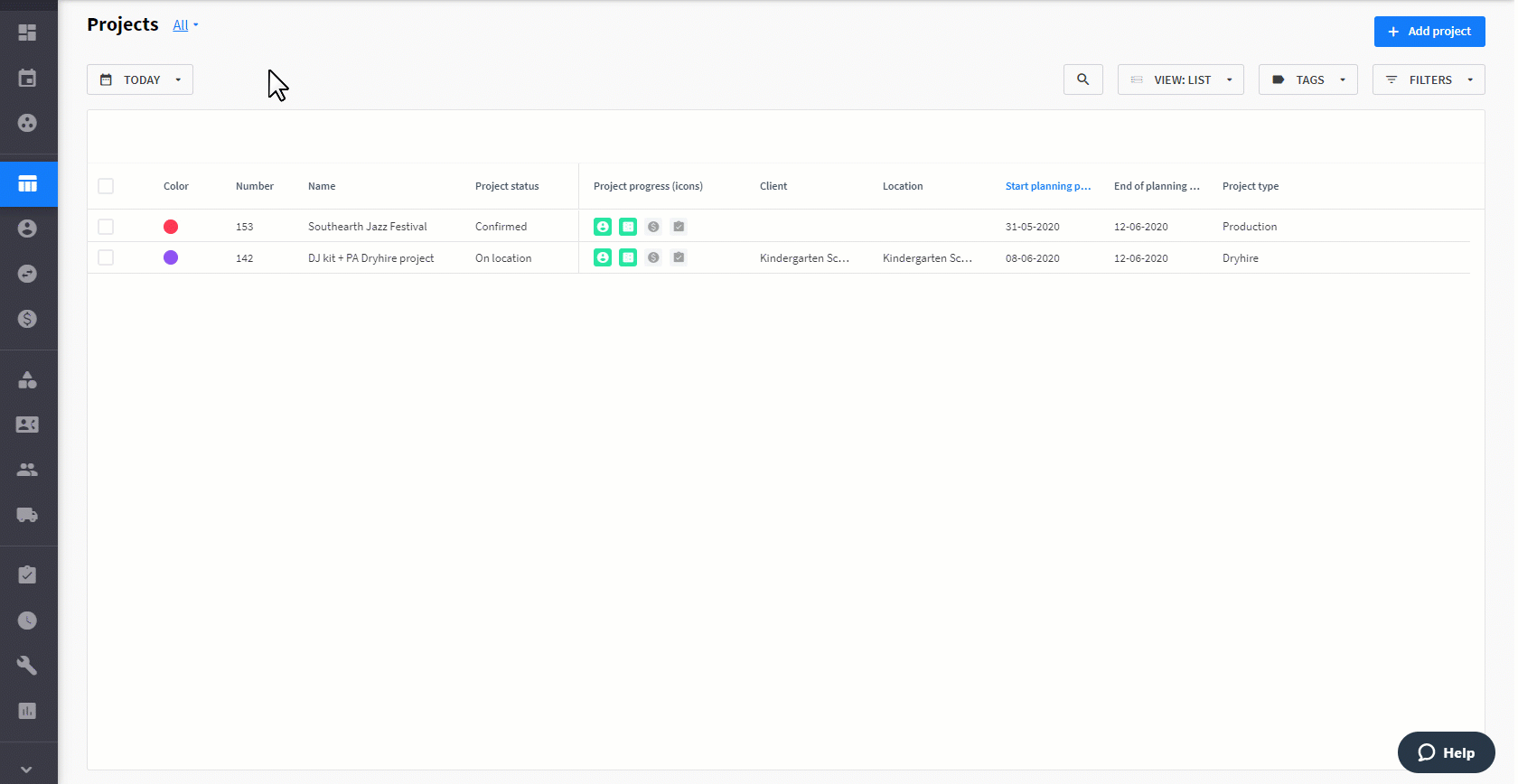 New navigation and control options
Having a good overview of your equipment, projects, and crew makes planning much easier. With a lot of data in your system, sometimes it can be hard to find what you're looking for. That's why we added a lot of new options to get the best view of the information you need. Let's have a look at some.
Pinning columns and scrolling horizontally
When adding new columns to your view, Rentman will no longer try to cram everything together. Instead, every column will now have the space it needs and you can scroll horizontally (by holding Shift while scrolling) to see the data.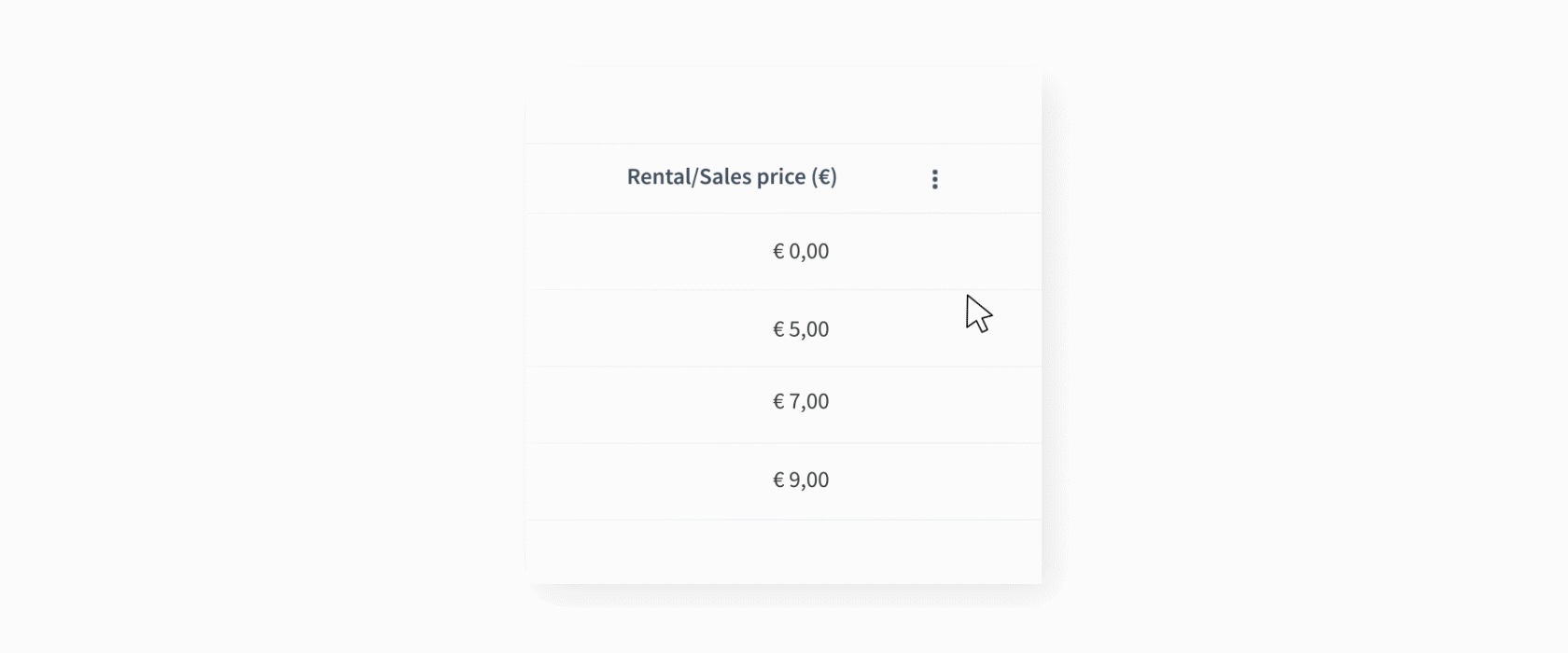 In order to help make sure that some data is always visible, we introduced the option to pin columns to the left and right sides. You can give your most important columns their place and position, like the total price on the right.
Two of the new features that give you a better view of what needs to be done
Rentman is there to help you keep an eye on what needs to be done. We built new features that will show you where you need to act and where the work is already done. We want to highlight two here.
Project progress indicators - See what steps you need to take in each project
With the new project indicators, you no longer have to open a project to see what actions need to be taken. The visual indicators show you at a glance how each project is progressing. So you know immediately if there are pending quotes, uncompleted tasks, open invoices, unplanned functions, and more. 

Personal and customizable dashboards
The dashboard in Rentman used to be more static – showing the same information to everyone that had access to it. We rebuilt the entire module and made it more customizable. Every user can now build their own dashboard views with information that's relevant for them.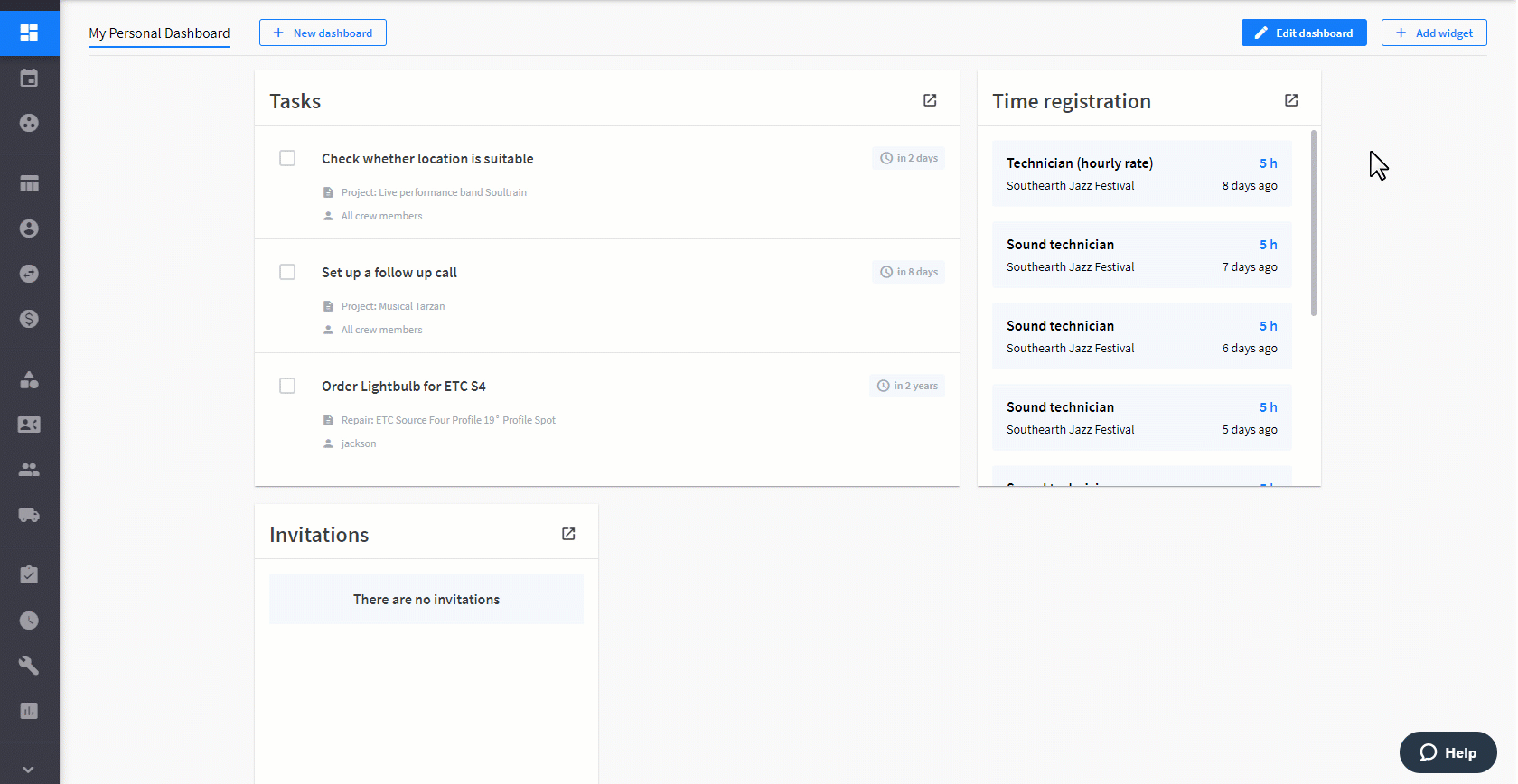 Included in the new dashboard views is the ability to easily see your open tasks, calendar, and invitations. What's new is that instead of jumping to another module, you can immediately perform actions inside the dashboard. Like crossing off a task from your to-do list or answering an invitation.
We'll be expanding the dashboard with more widgets in the future so that everyone in your company can see what's relevant for their work.
Customize your documents more easily
We know that many of you that have customized your own documents will be happy with this upgrade. Customizing your documents is now more understandable and user-friendly. It'll be easier to drag and drop new elements inside your document template. Additionally, making changes to each block can now be done from the right widget and any adjustments are immediately visible in the document.
If you're looking for a quick way to update your document styling, then we have some good news for you! We're introducing some new default styles that you can easily personalize to fit your branding colors.
Let us know what you think
We'd love to hear what you think of this new Rentman experience. That's why we'd like to receive your feedback. You can leave your thoughts directly in the interface or send us an email at [email protected].