With the onset of the COVID-19 pandemic, many in the live events industry have struggled to survive the lack of events and need support now more than ever. Across the world, the industry has been coming together to raise awareness for the urgent support needed from national governments.
Back in June, Germany hosted a "Night of Light" campaign where buildings across the country were illuminated in red light. Now, we are seeing this campaign spread through multiple countries as the industry as a whole calls for action.
On August 11th, the United Kingdom, Netherlands and Belgium also joined with Plasa's Red Alert day of action. Buildings across the countries were illuminated in red to indicate the situation has reached "red alert" status and that action is needed urgently.
Joining the support for the industry
Here at Rentman, we almost exclusively serve the events industry. We have experienced and seen ourselves the devastating effects the COVID-19 pandemic has had on each and every company and freelancer. We can not just simply sit back and ignore the serious consequences that are facing all of us. Because of this, we stand with every professional in the industry and urgently call upon all national governments to provide financial assistance.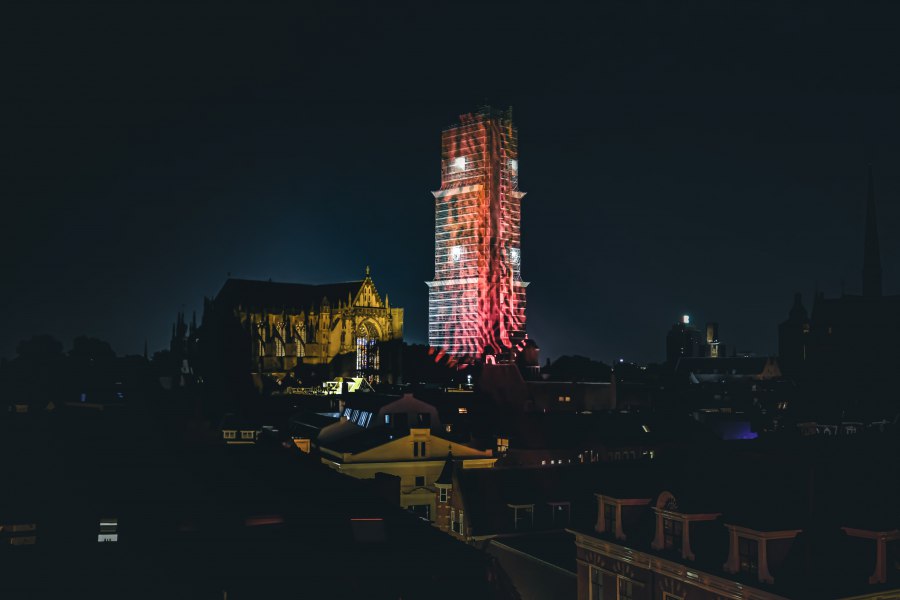 Teaming up with our customer Peitsman
When we first heard about the Red Alert Day of Action, our first thought was "how can we support the cause"? Well, together with our customer Peitsman Licht & Geluid we came up with a plan to light the Pietas building (home to Rentman's headquarters) and the Dom Tower in Utrecht.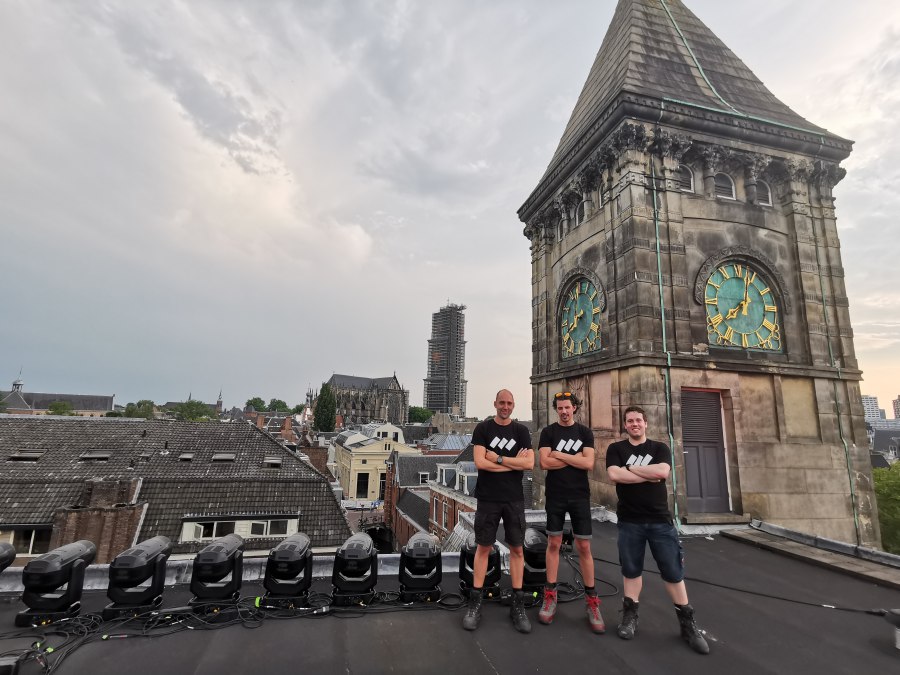 The crew from Peitsman supplied all equipment including 12 Queled wall washers to light the Pietas building from below and 18 Robe MegaPointe on the roof of the same building to light the Dom Tower. Lights were illuminated right at sunset and turned off at 11:55 pm to show it is "5 minutes to midnight" in the industry. This signifies that time is ticking and there is not much time left to take action. 
Other buildings that also took part
Across the UK, Netherlands, and Belgium, hundreds of buildings were illuminated in red and thousands of event professionals took part to support the campaign. Amongst them were many of our customers. We've collected some impressions for you: