After attending IBC2022 last weekend and being fully immersed in the media and broadcasting industry, we look back to a very insightful event. We had the chance to meet lots of wonderful people and learn new insights about the future of the industry.
I.   What is the IBC?
II.  What are the key takeaways?
III. Rentman, your efficient gear and crew management solution
I. What is the IBC?
Before diving into details, let's introduce you IBC. Since 1967, IBC, or short for International Broadcasting Convention, has been one of the largest media and broadcasting events in the world. The event brings together professionals from the global media, entertainment and technology industries, creating an impressive knowledge hub.
II. What are the key takeaways?
During the weekend, the most influential minds in the media and broadcasting industry held a series of talks about content supply chain, live and remote production and software services for production and logistics.
From fun facts about how Eurovision was built, to the Metaverse and how the pandemic influenced streaming and podcasts in the industry. Here are some of the key takeaways for the industry:
Sustainability is key
Being sustainable in media and broadcasting is difficult, which is why opting out for more sustainable practices is crucial for today's world
New business models can help companies manage their resources more efficiently
Cloud-based solutions are on the rise
Being able to access everything from anywhere makes you more time efficient
Cloud-based solutions are becoming more and more popular in the industry
Moving forward to a future of streaming and podcasts
The pandemic showed that the streaming industry has an impressive growth potential
No more large scale projects? Not really! It allows companies more flexibility and more time to focus on each project and more time to start new project
Sustainability and efficiency are key in today's world, which is why companies within the industry need to consider approaching more sustainable ways of conducting their businesses. Opting for innovative and efficient solutions helps companies spend less time on planning their projects and coordinating equipment and crew between different studios.
This is where Rentman can become your sustainable, cloud-based solution!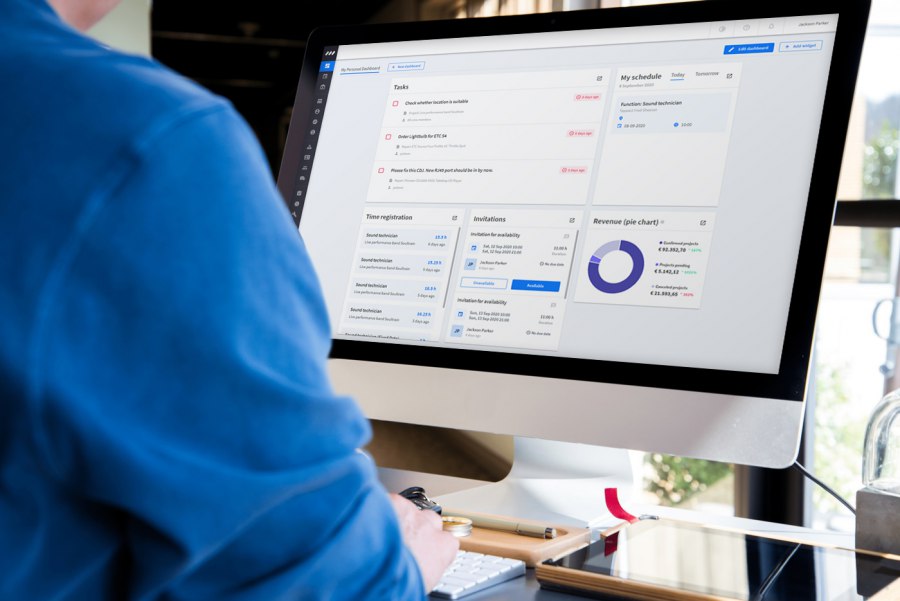 III. Rentman, your efficient gear and crew management solution
We are constantly working on improvements and new features within Rentman in order to make equipment and crew management as smooth and seamless as possible. Our goal is to make the job easier for you, by giving you insights, control and trust in the planning, tracking and management of your productions, gear and crew. And we keep working to make this even better for our users!
From spreadsheets to a cloud-based platform
We all love spreadsheets! However, we also know how difficult it is to keep track of gear and crew availability, financial data or repairs, especially while dealing with multiple projects at the same time.
It's time to say goodbye to creating hundreds of spreadsheets! With Rentman, you can:
get availabilities & communicate with your crew
store details about project contacts
manage equipment levels in your warehouses through QR and barcode tracking
create custom quotes and manage your invoices
Oh, and let's not forget that everything is accessible on one cloud-based platform, which means you can easily work on your projects from any location without having to worry about losing progress.
Work faster, smarter and better
Our smart features have allowed our customers in the media and broadcasting industry to:
have a better overview and control over assets and crew scheduling
avoid double bookings
get a better understanding of equipment profitability
and finally, save up to 40% of their time during projects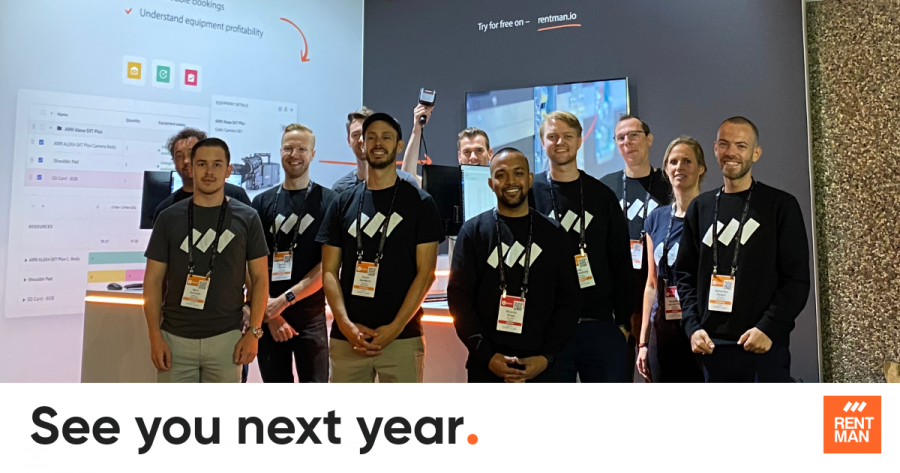 IBC2022 is a staple in technological development for media and broadcasting. It inspires us to push the boundaries of digitalization and work hard to create the best digital solutions for you. No more time-consuming workloads. Hello, efficient gear and crew management! Hello, Rentman!
We sure had fun at IBC this year and can't wait to meet you at the next edition in 2023. Until then, sign up for a free trial on our website and check out, what Rentman can do for your business.