Your current version is listed in the fold-out menu under your account name.
Rentman updates are not deployed simultaneously for all accounts. It can take a few days before the updates are visible to you. Read more on how we update our software.
Edit data for multiple crew members
It's now possible to edit information and settings for multiple crew members in one go. Select the members whose data you want to change, click on More actions and select "Edit multiple".
This functionality is useful to update the hours in the contract for a group of employees, hide a group from the planner, or when you want to change the setting for sending out emails to certain crew members.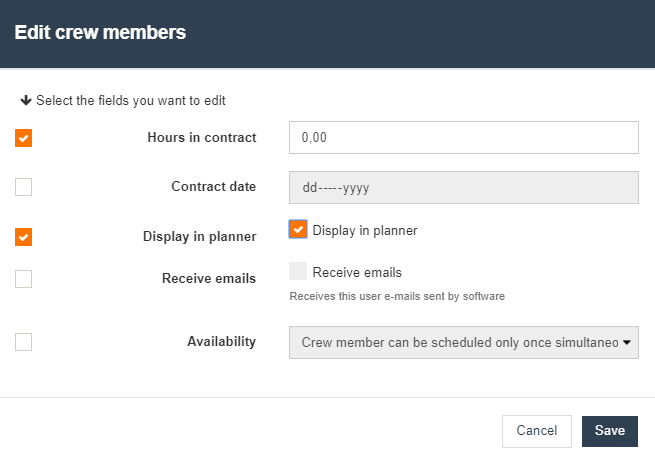 Add and remove rates for multiple employees
With editing multiple crew members, also setting up work rates for your crew members became a lot faster. You can now add a crew rate to multiple crew members at once, and set it as their default rate. You can also tidy up your list of rates by removing the ones you've never used.
Plan kits using decimals
Do you need just half of the equipment in a kit? You can now plan kits using decimals, so you don't have to manually change it inside the kit. In case of an uneven number, Rentman will always round it up to be sure you plan enough equipment.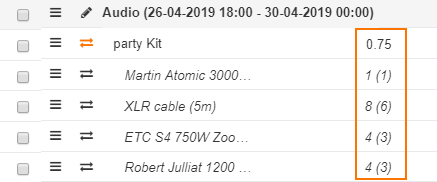 All product updates