Now you know what you've lost.
Imagine after a successful event, you arrive back at your warehouse and while booking all equipment back, you notice that items are missing. It's annoying, but at least now you can keep an overview of the equipment that you lost.
With this latest update, you no longer have to wonder which items you've lost. When marking an item as lost, it will appear in the 'lost equipment' tab in the maintenance module together with all other equipment that got lost.
This list helps you to keep track of how many items you lost and at which projects you lost them. With this knowledge you might find your equipment after all or consider handling future projects differently.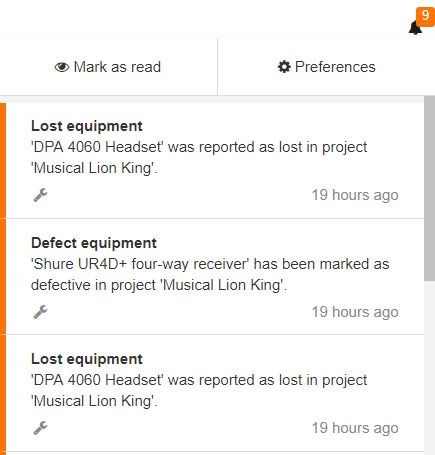 If you want to be on top of what's going on, you can use notifications to stay up-to-date of equipment that gets lost. When somebody marks an equipment item as lost, you'll get an email, a push-notification on your phone or a notification in your browser, depending on your settings.
This feature is included in version F78 / B85 of Rentman.
All product updates