Say goodbye to the plain text invitation emails. Rentman's invitation emails have received a visual makeover. We have restructured the information for a better overview of the planned times and location. But it's not only looks, we also introduce a new process of combining separate invitations into one email.
Separate invitations combined into one email
Besides the visual makeover, we introduce a new way in which your invitations will be send out. Rentman will now take some time to check if one of your crew members will receive multiple invitations. New invitations are put into a queue and combined with all invitations for a crew member into one email.
Invitation emails will be send out in fifteen minutes intervals. This gives planners enough time to manage all invitations.
The layout changes also apply to your scheduling emails and the schedule overview in Rentman before sending out the email.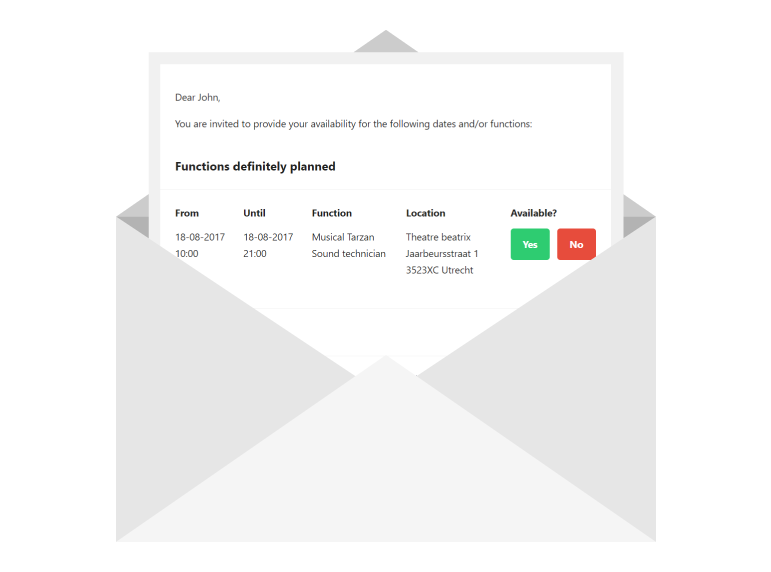 All product updates