Overtime happens more than often in the event industry. As a project manager, you know that when there is overtime, you need to:
Charge your customers the right prices for your crew, so your projects remain profitable,
Pay your crew members the right wages for their extra hours to maintain a good relationship with them.
Calculating these extra costs manually can be a nightmare, especially if you need to do this for hundreds of crew members.
You won't need to be a math genius to calculate overtime anymore, we've got you covered! ✨
Add custom rates in seconds⚡
With Rentman's new flexible system for rates, you can now add custom rates for:
Overtime,
Double time,
Day rates,
Half-day rates,
And, minimum charges.
How it works:
Head on over to the Configuration module > Crew rates.
Enter your rates, then choose how your crew members should be paid.
There are two types of custom rates to choose from:
Cost rates: These are the rates you're paying your crew member.
Price rates: These are the rates you're charging your customers.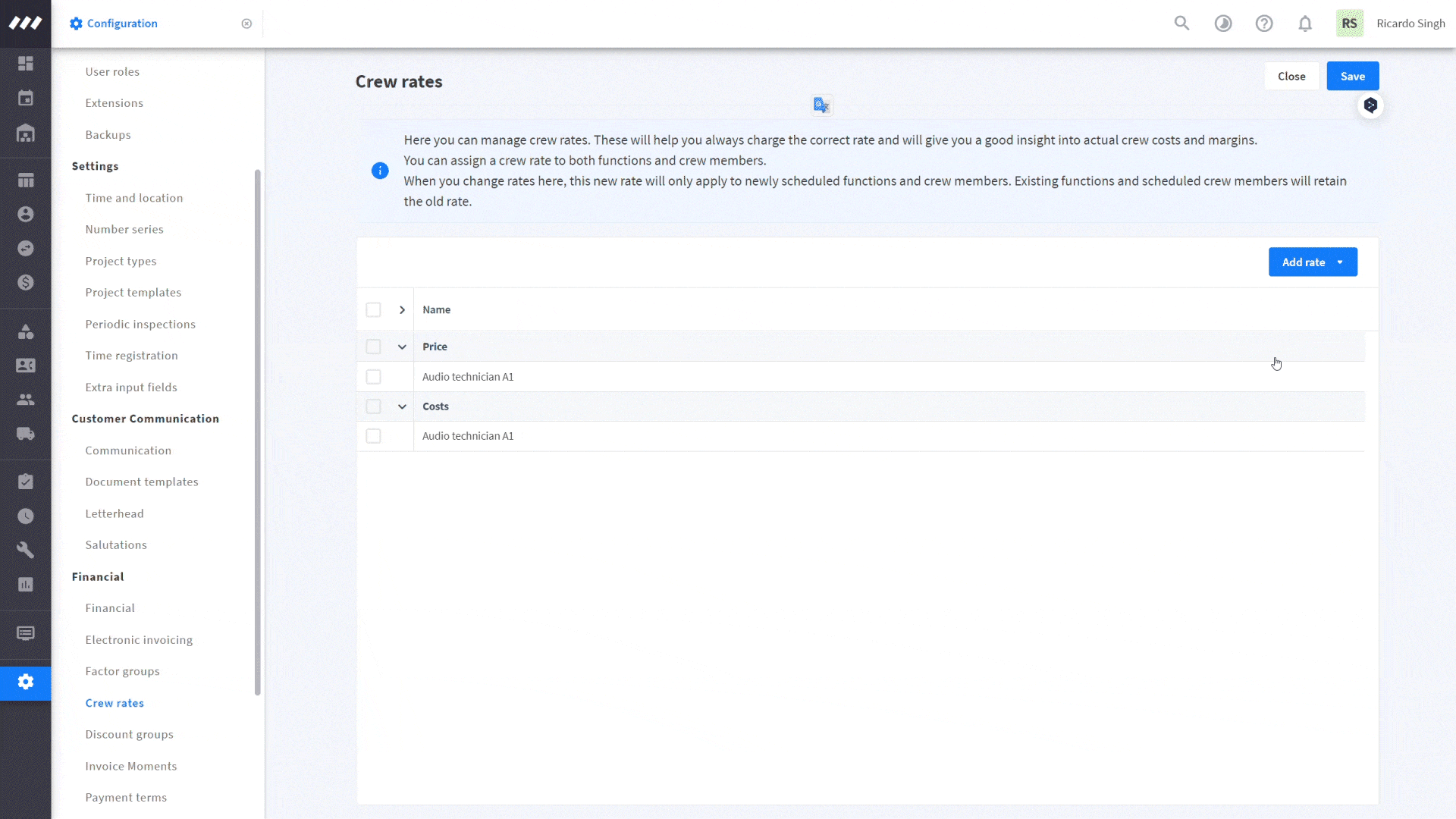 E.g. Here an A2 technician is being paid €300 for his first 8 hours, €200 for the next two hours (8-10), €150/ hour for the following two hours (10-12), then €200/ hour for all following hours (12 - ).
Manage your rates more efficiently ⏱️
As a project manager, you know that when crew members need to work overtime, making changes to your labor calculations can take hours of your time. This is especially prone to mistakes with dealing with a large team of crew members and freelancers.
With Custom pay rates, you can now automate your labor calculations and manage your rates more efficiently in Rentman.
Assign rates to multiple crew members ✔️
With your new rates saved in Rentman, you can now quickly assign them to multiple crew members in one go.
In the Crew members module, simply select the crew members,
Then, assign the new rates.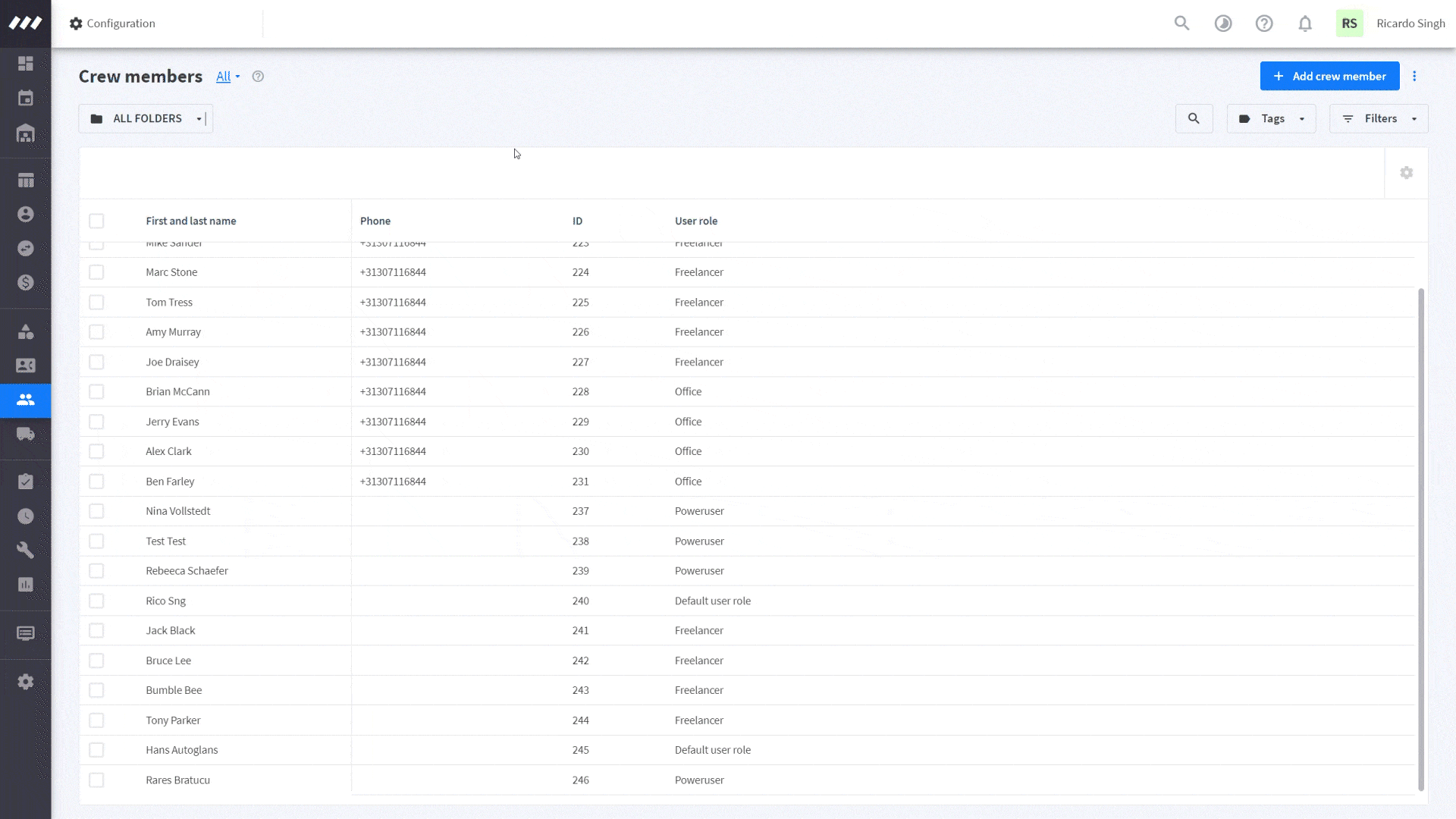 Read more about assigning rates to crew members in this support center article.
Bulk edit rates 📝
Because the event industry is dynamic, you might sometimes need to update the rates of your crew members to stay aligned with the market you're in.
With Custom Pay Rates, you can update the price and costs of your crew members in one go and keep your business profitable.
Select the rate > Edit
Then, enter the new values.
Rates changed here will only apply to newly scheduled positions and employees. Existing positions and scheduled employees will keep the previous rate.
All product updates