While RFID has been around for a while, for example in the retail industry, it's still viewed as a novel technology for the AV industry. Whenever we talk about RFID, benefits such as automation, traceability, accuracy and efficiency come up. However, does RFID actually achieve that? Does it live up to its expectations? Is this technology developed enough for this industry?
After years in development and numerous interviews with our partners, we are ready to share our own research and thoughts on these questions. We compiled all our insights into a downloadable report.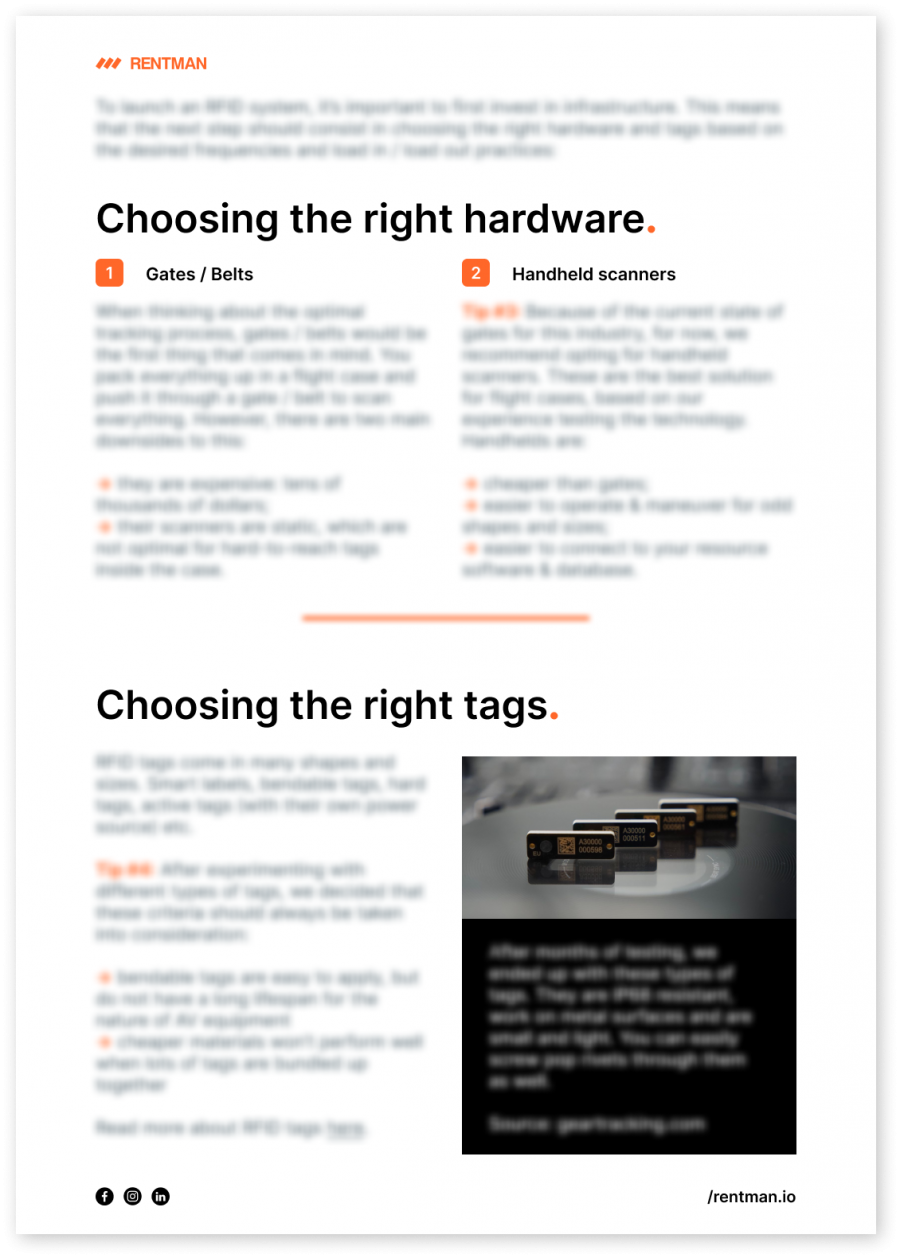 You'll find answers to the most burning questions, including:
What to choose between handhelds and gates / belts?
What frequency to choose?
What tags to choose?
How can RFID fix common warehouse challenges?
How much time does RFID save, compared to QR labels?
Not sure if this report is for you? Download this 3-page preview of the document, and you decide!
---

Do you want to stay up-to-date with our latest RFID insights? Make sure to follow us on LinkedIn. We post new insights on a weekly basis, so make sure to drop by to always stay on top of your game.
Also see behind the scenes of team Rentman and be the first to know when we're going to a new trade show in AV, event and media & broadcasting.
Take inventory management to the next level with Rentman
Schedule resources
Track your inventory
Create and send quotes