With the start of the new year, it's a good time to take stock of our achievements and lessons learned in 2017. In many respects, it was an eventful year with the launch of a completely new version and in which we welcomed some great new colleagues to our team. Here's a recap of our year.
Introduction Rentman 4G
For the development of Rentman 4G we went back to the drawing board. We developed it with the goal to make the daily tasks for account managers, warehouse staff, and planners easier. In order to do this, we had a good look at our current features to see where there was room for improvement. The result is a completely new version which we have enhanced with 41 updates over the course of the year.
At the moment we have passed the bar of 500 user accounts on Rentman 4G and over 1000 projects are created daily. However happy we are with this, the introduction phase was not flawless. After the BETA-testing phase in 2016, where multiple customers worked extensively with the new product, we anticipated it to be ready for use. However, the actual usage of new users differed from what we had anticipated and witnessed in the testing phase, resulting in bugs and issues we didn't uncover before. Regrettably, this meant that we had to ask more from our first users than we were comfortable with. The difficult start did teach us some valuable lessons and has pushed us to improve our internal procedures.
Support
The launch of Rentman 4G led to an extra workload for our support team. To stay on top of the rising amount of phone calls and emails we directly recruited new support colleagues. With Thom, Gerard, Johannes, and Léon joining our team, we could continue offering personal support with the quality we aspire.
Besides that you can always reach us by phone and email, we invested in a better documentation of our product. We will launch a new version of our Support Center, where you can find the answer to many questions, on short notice.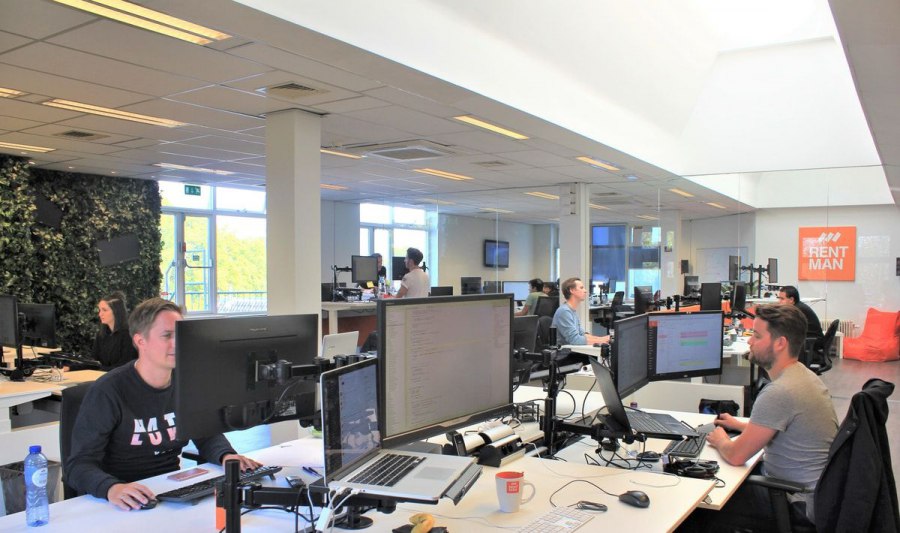 An improved development process
We are very happy with all the feedback that we are getting from our users. This allows us to improve Rentman in the best possible way. In order to put the new stream of feedback, bug reports, and suggestions to better use we have transformed our development process. The first step was to hire a product manager, who is in charge of the development of our product.
Every request or suggestion we receive is now stored in a central system and evaluated by Rick, our product manager. After carefully evaluating each request, he decides if and how we are going to include this in our software. We try to solve bugs as quickly as possible. Our development team works in two-weeks sprints to build the requests for new updates. By keeping this time frame short, we are able to adapt quickly and introduce new adjustments in a shorter term.

New updates
For every request we receive we try to update the reporter as quickly as possible about its status. With the number of requests we receive (at busy times more than one hundred a day), this can be quite challenging sometimes. To better deal with this flow, we have adopted new systems. Whenever we launch something you requested or contacted us about, you will receive an automatic notification about this. We also created a general page for all our updates with more in-depth information on the changes of our product.
As a software provider, we have a particular vision about the role of automation in the rental industry. It is, therefore, our priority to clearly communicate what we are developing and for what reasons. To optimize this for all five languages we communicate we have welcomed Joost, Clara, Francesca and Anna to our team.

Looking forward
We are well aware that our software plays an important role in the daily work of our clients. Our mission is to develop the best possible rental software that will simplify work for all users. With the launch of Rentman 4G we, unfortunately, asked more of the initial users than we would have liked. We have therefore put in a lot of work to reform our business process and prevent similar events from occurring. With the lessons learned and the expansion of our team, we are prepared for a new year where we continue our mission to create the best rental software.
At this moment, over a thousand projects are created daily in Rentman 4G and the software is getting better by the day. The new technological foundations that it's built on allows us to develop new functionalities quicker and launch even better tools. Three new developers have joined our team at the end of last year, so I'm really looking forward to all the new features we will develop together in 2018.

Roy van den Broek
CEO Rentman Rental Software
P.S. We are still looking for talents to help us improve Rentman this year.